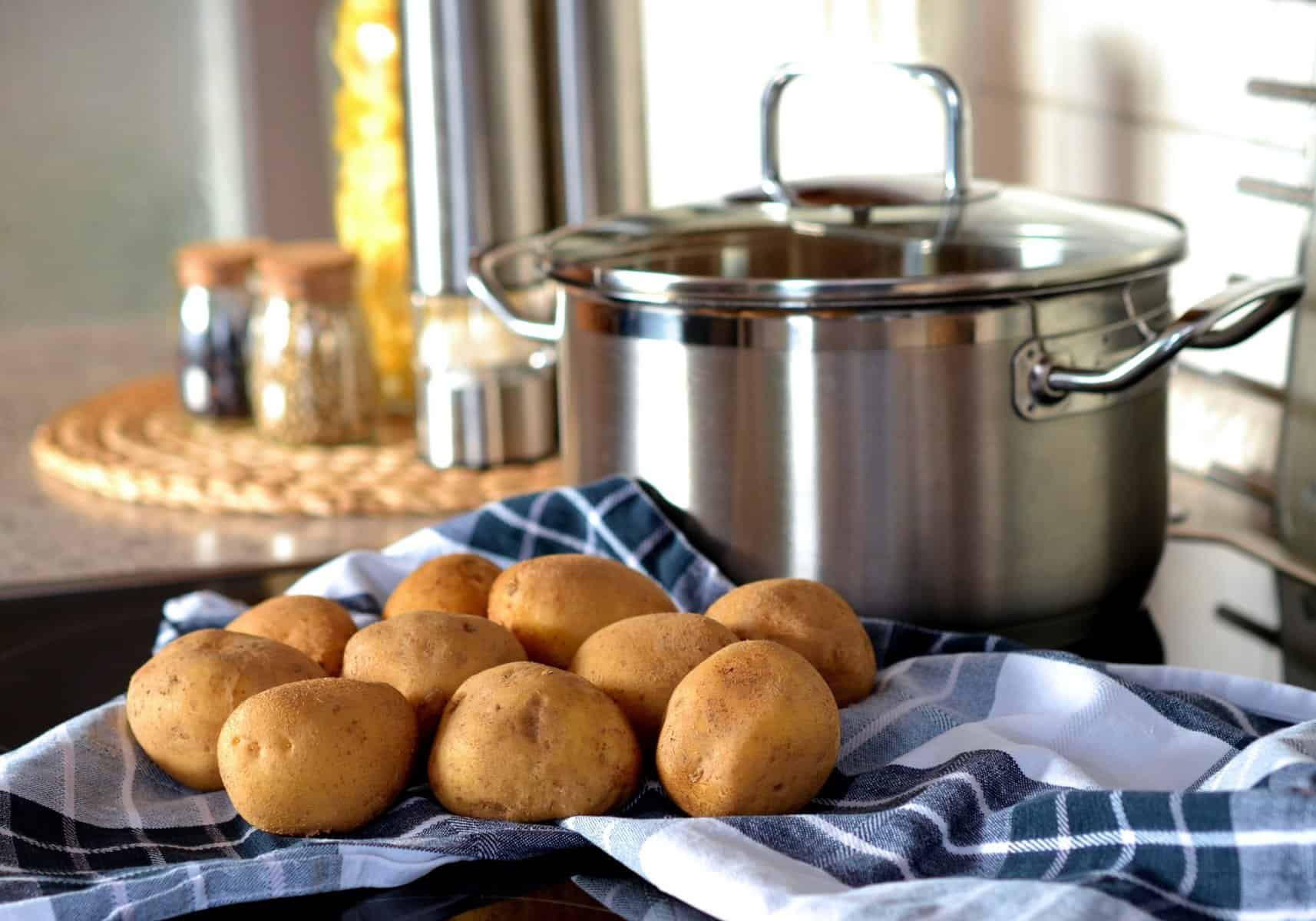 Originally posted on Farm Star Living.
Who's with me when I say, "I'm pretty tired of cooking!" The problem is that I still crave some of the more time-consuming comforting foods – like mashed potatoes! However, pulling out pots and waiting on boiling water, or softened potatoes, and adding all of the different ingredients milk and butter and cream and spices and everything that goes along with it can be quite time-consuming, if not overwhelming … until now!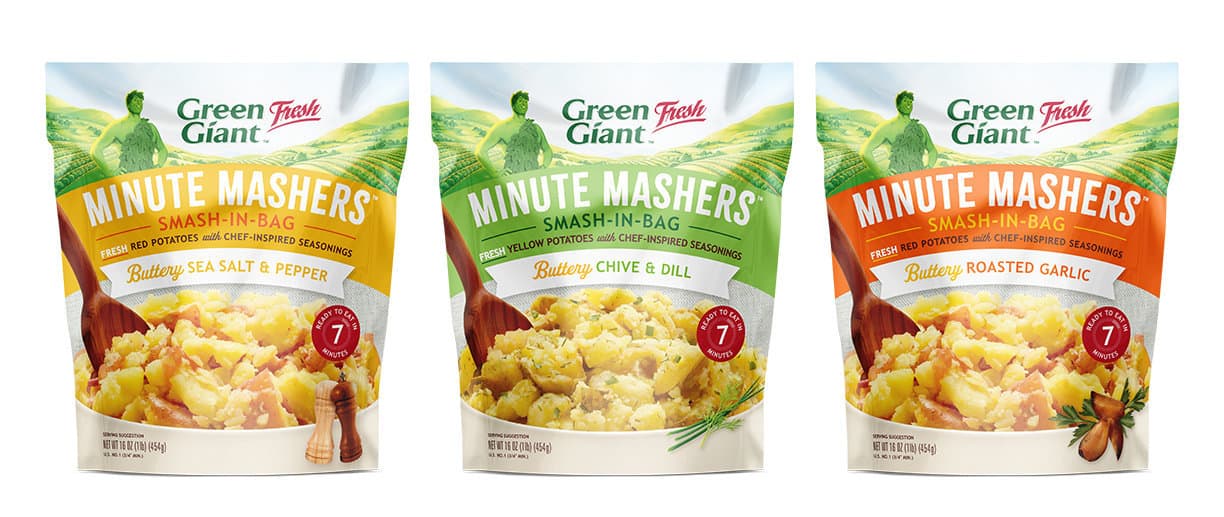 Say hello to your new favorite, comforting and delicious side-dish: Minute Mashers™. These real, fresh potatoes are grown by the trusted farmers from Green Giant™ Fresh, and this new product offers hot, delicious, and ready-to-eat mashed potatoes – in just seven minutes! No pots, no waiting for the water to boil, nothin' but simplicity and real deliciousness!
Put your doubts aside – Minute Mashers™ aren't made with flaked or powdered potatoes, or any other kind of weird "potato product." Inside the bag are real, farm-fresh potatoes, real butter, real herbs, and real chef-inspired seasonings! Just take a look at those clean ingredients on the Buttery Sea Salt & Pepper package, for example: potatoes, clarified butter, sea salt, white pepper. Heaven!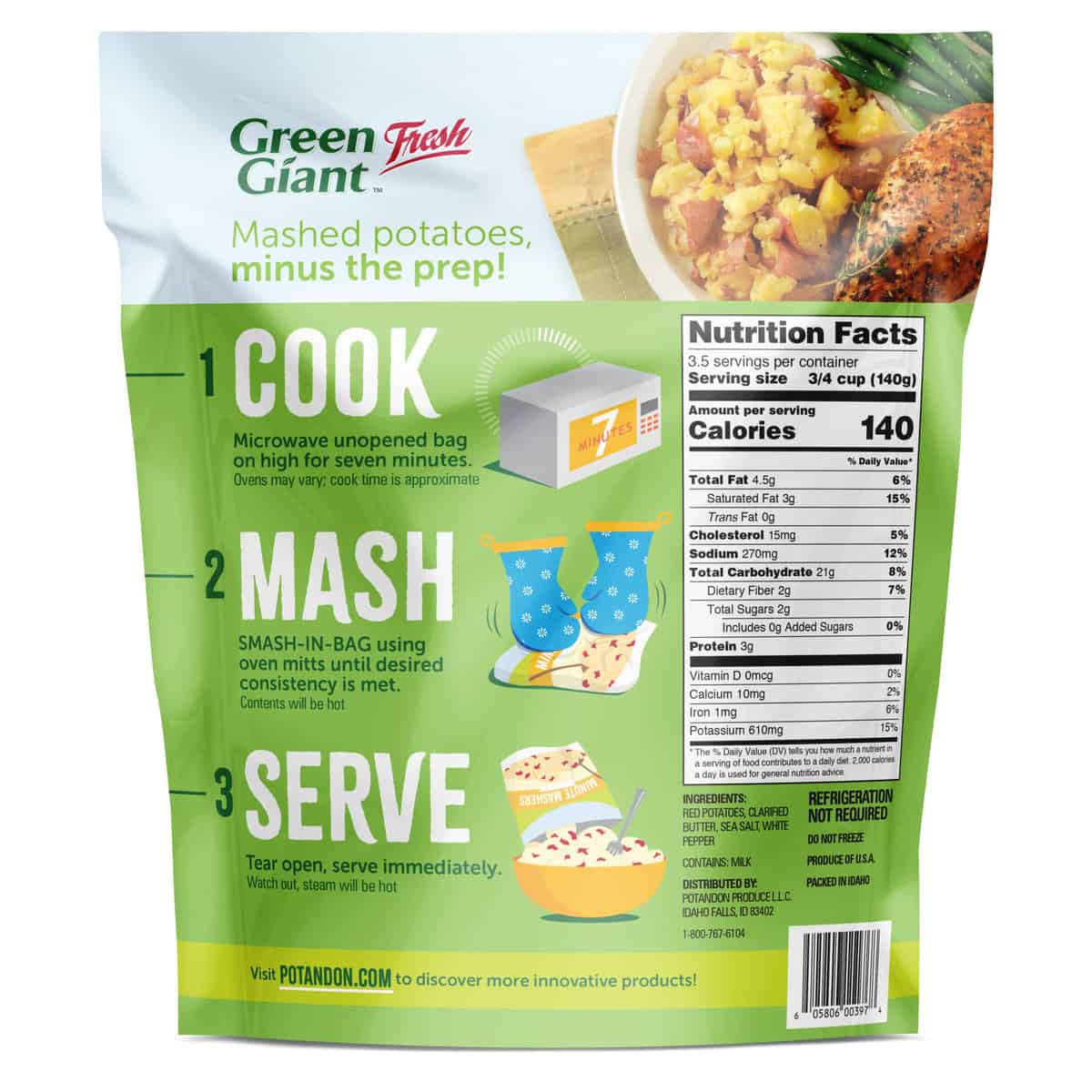 Here's how it works: just pop the whole package in the microwave and set the cook-time for seven minutes. No need to prep, puncture the package, stir half-way through cooking, add seasoning packets, or spend time with lengthy instructions. Pinch me! Just let the Minute Mashers™ work their magic in the microwave and grab your oven mitts when they're done cooking.
Now, for the fun part!
Place the Minute Mashers™ package onto your counter or a dish towel, and with your oven mitts on, start mashing! You'll feel the real potatoes in the package begin to crush and mash and mix together with the butter and seasonings. Keep mashing until potatoes have reached your desired consistency. That's the beauty of this product! If you like lumpy mashed potatoes, do a light mash. But if you like creamier mashed potatoes, keep mashing a bit longer.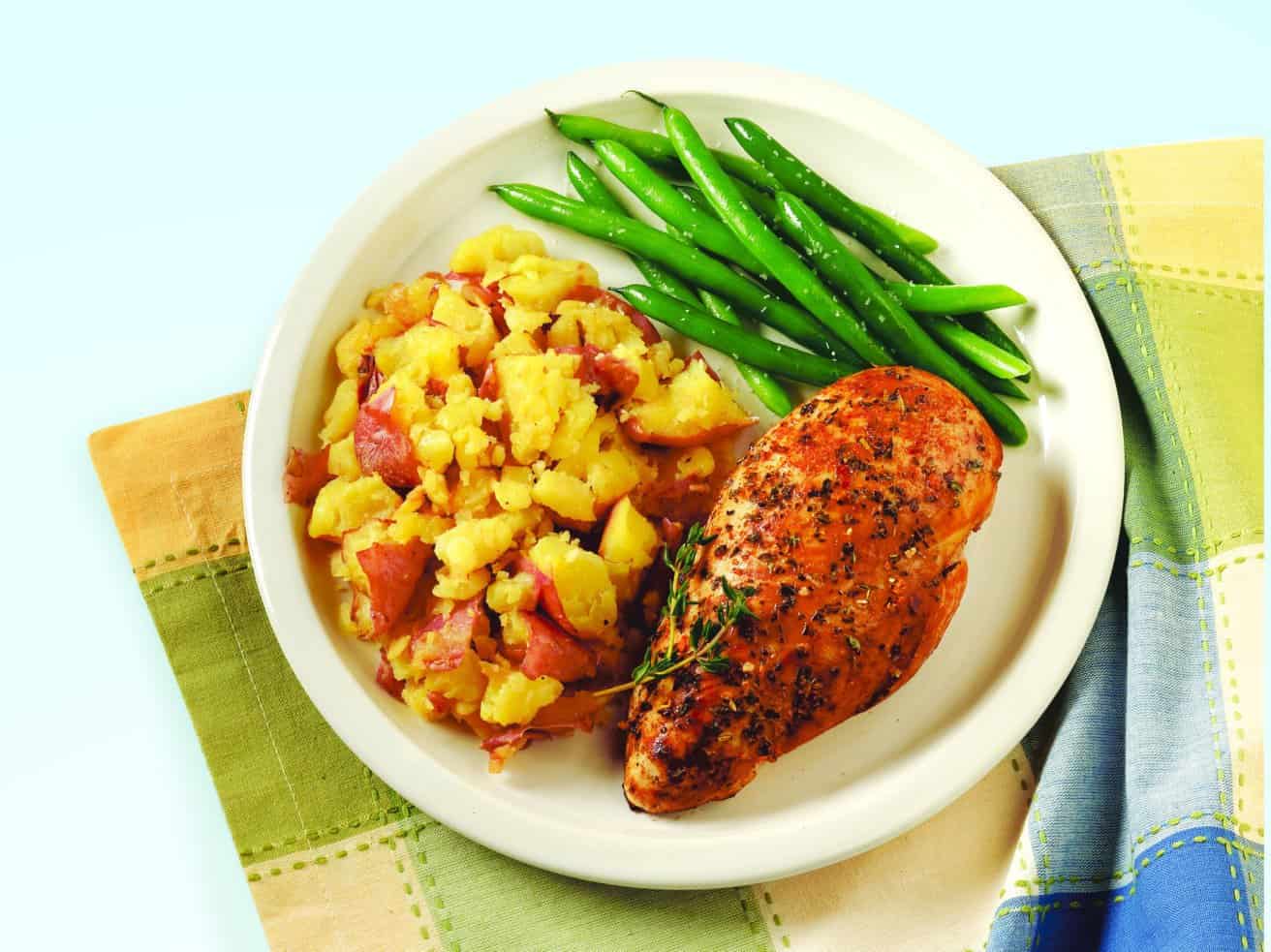 Once your Minute Mashers™ are mashed to your liking, just open the package and pour hot mashed potatoes into your serving dish. I was surprised at how easily the mashed potatoes slid right out of the package and onto my plate – I didn't have to fumble with scraping or scooping them out of the package.
Yes, the product is super easy to use, quick, and made with real ingredients. But, you want to talk about flavor for a second?? These potatoes are seasoned to perfection! You can choose from Buttery Chive & Dill, Buttery Sea Salt & Pepper, or Buttery Roasted Garlic. I'm a big fan of the Sea Salt & Pepper and love to serve these with a piece of grilled salmon or chicken!
From all of us trying to be more mindful about our health in these strange times, I'm giving a warm THANK YOU to Green Giant™ Fresh for creating a super easy product that takes the prep and work out of cooking healthy meals, and one that makes me just feel more comforted.
Happy cooking – or should I say mashing, y'all!