Originally posted on Farm Star Living.
When dinner time rolls around, sometimes we aren't quite in the mood to cook everything from scratch. Yet, we still want something fresh, healthy, and something that everyone will love. Green Giant™ Fresh has made our lives so much easier with their two delicious, healthy and convenient options – One Step…Done!™ and Minute Mashers.
These are both made with FRESH & REAL potatoes, with real butter and seasonings right in the bag! These potatoes are grown from the farms that you can trust, because these packages have the Green Giant™ Fresh label on them. Green Giant™ Fresh has been around for so long and has grown into the brand synonymous with expertise, trust and safety. And, now CONVENIENCE!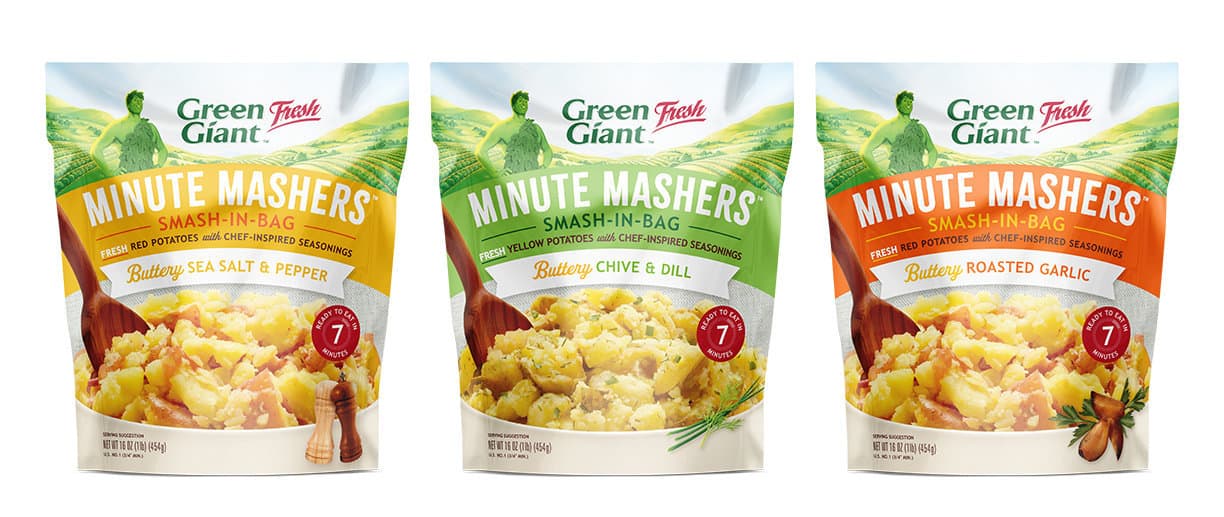 With these two new products, either one you choose is done in minutes! Whether you want yours smashed or mashed, or you want yours whole and petite, just microwave and you'll soon have a delicious, seasoned fresh side-dish you'll all love. The seasonings are all chef-inspired.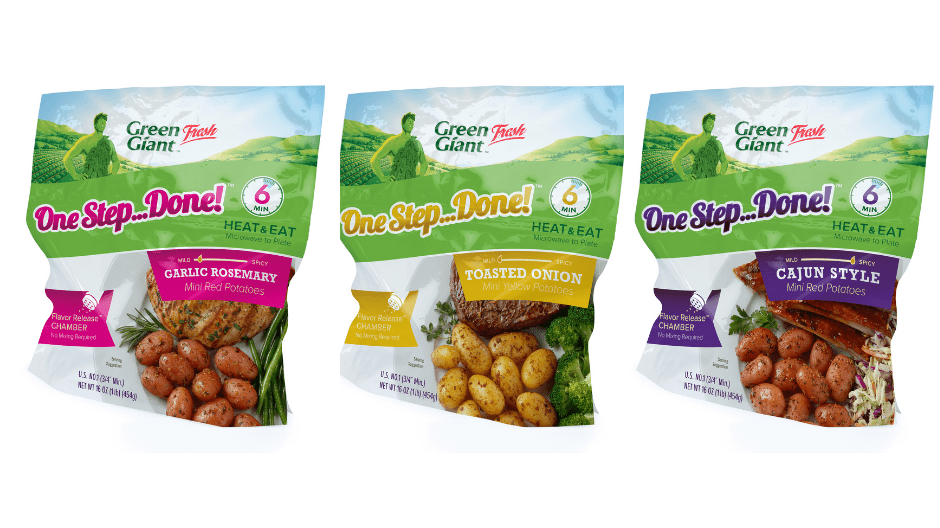 One Step…Done!™ comes in five delicious varieties – Cajun, Rosemary Garlic, Roasted Red Pepper, Toasted Onion and Sesame Spice. No need for refrigerating these bags either! These shelf-stable bags have everything you need right there! And, no poking holes, no tearing the top, no stopping in the middle during microwaving or anything other than putting it in the microwave. Yes, one step, and done! The hot butter, fresh seasonings, and the fresh, real, whole potatoes are then ready for the serving. Doesn't get much easier than that!
The Minute Mashers™ flavors are Buttery Roasted Garlic, Buttery Sea Salt & Pepper or Buttery. The beauty about Minute Mashers is that this is a no-fuss, easy to prepare, and yet real and mouth-watering mashed potatoes! It's simple. Put the bag in for seven minutes, and then mash or smash (with mitts!) to the texture that you desire. I love the skin on them, the buttery richness and the flavor of these potatoes. Perfect comfort food or delicious side dish!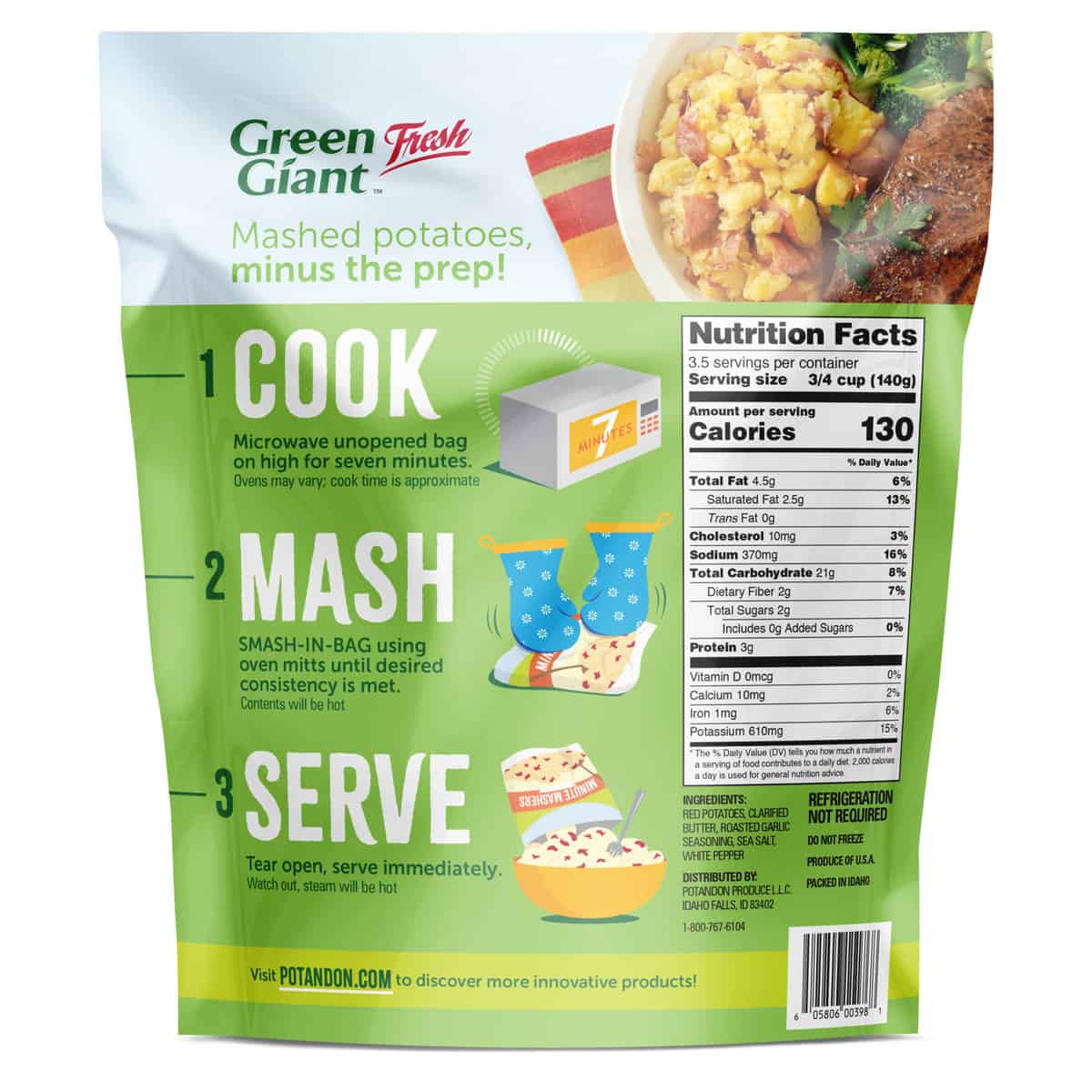 Don't forget that potatoes are packed with vitamins, minerals, and they're real 'fuel' for a healthy body and a healthy life. So next time you need something convenient and easy, yet still fresh, real and healthy, think no further than Green Giant™ Fresh potatoes. One Step…Done!™ and Minute Mashers are your time-saving go-to's, and the Green Giant might become your new best friend!