Originally posted on Farm Star Living.

Those that follow the mantra "variety is the spice of life" know that joyful experiences occur in medleys. The more the merrier! That's why we use Klondike Gourmet Medley potatoes. Convenience is now packed into this variety pack that includes Klondike staples like their red-yellow fleshed, yellow-yellow fleshed potatoes, and purple-purple fleshed potatoes. Not only can this bag provide variance to your table, it can also enhance any recipe like this one we just made!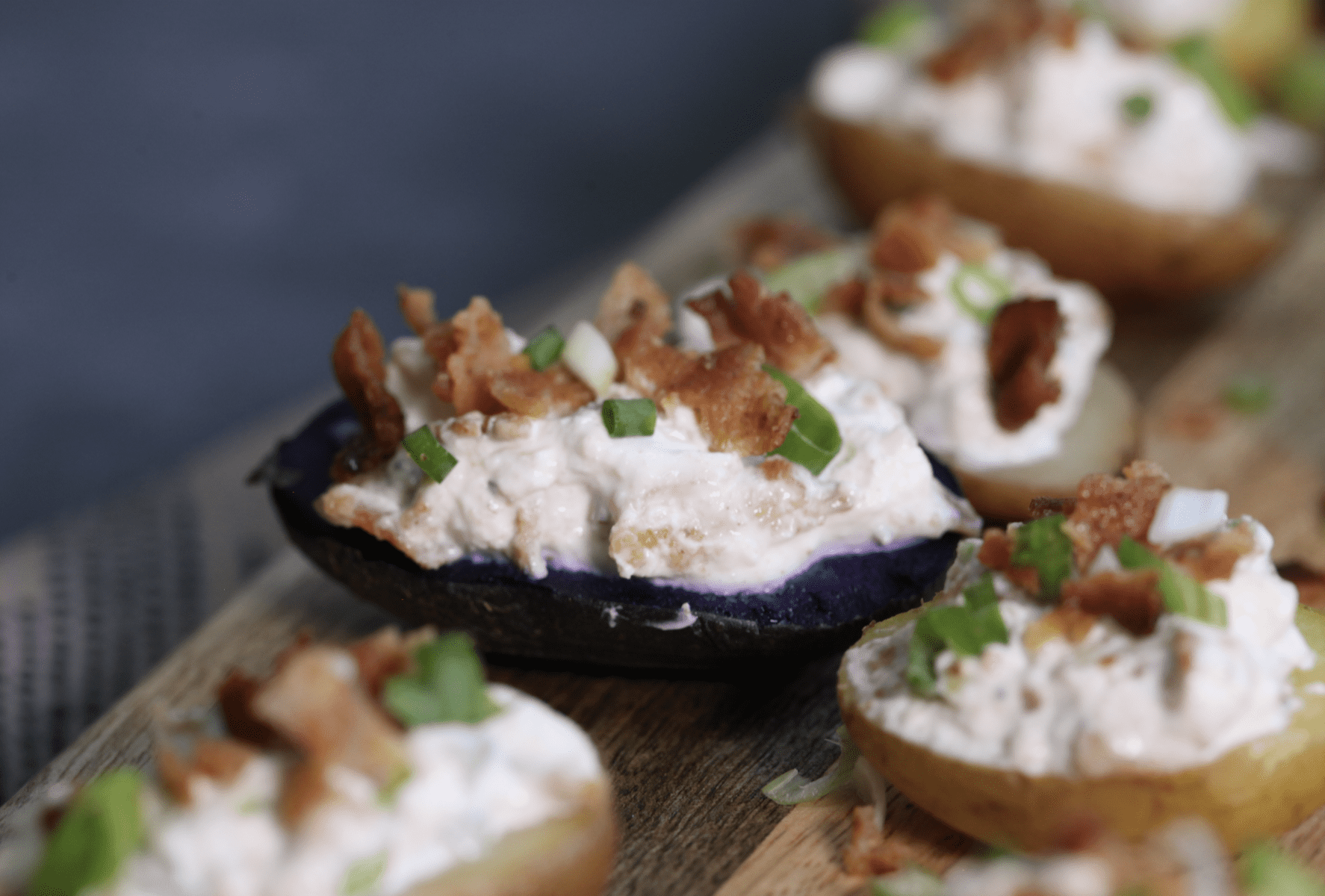 Klondike Gourmet® mini potatoes are chosen for their flavor first and their color, shape, and size next. Beyond their potential for amazing plate presentation or fabulous coloring, their flavor profile is distinct. Enjoy carbs the Klondike way knowing that skin-on potatoes provide nearly half your daily value of vitamin C, more potassium than a banana, and are a great source of vitamin B6, fiber, magnesium, and antioxidants.
Other health benefits include:
Aids in digestion
Combats fatigue
Helps control LDL cholesterol levels
May reduce anxiety
May reduce cholesterol
May reduce nausea
Check out our A-Z Food Guide for more information.
Klondike Brands, as part of the continually expanding Green Giant™ Fresh product line, spans 200+ branded goods across the majority of fresh vegetable categories. Because providing nutritious and versatile options to help spark healthier lifestyles for consumers is central to everything they do, they're continually innovating new mixes, blends and meal-ready fresh vegetable products.
So don't miss out on another flavor-filled product of possibilities!